One-on-One Customized Approach
Michael Stern Associates' Executive Coaching Program is an intensive, one-on-one customized approach designed to assist already-successful executives enhance their professional effectiveness and on-the-job performance. 
We offer the most flexible one-on-one coaching process available. All phases of the program are covered each time and the focus on achieving agreed-upon goals never waivers. However, the exact duration and content for each phase is adjusted to the requirements of the individual and the program phases may overlap somewhat. 
PHASE 1: Orientation, Relevant History and Rules of Engagement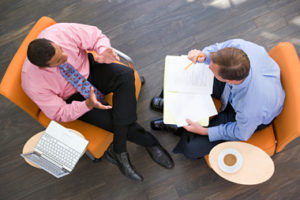 Since the coaching relationship is built on trust, communication and confidence, this is a time for the executive and the coach to get further acquainted.
We discuss personal history, career progression and personal/professional goals. The objective is for the coach to develop a good, initial feel for what's important to the executive and begin to see the world through their eyes.
At this meeting we also discuss "rules of engagement" (e.g. confidentiality; how the coaching process works and each person's role in that process).
PHASE 2: Coaching Objectives and Information Gathering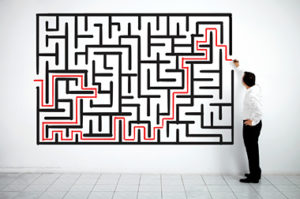 The objective of executive coaching is to enhance on-the-job performance by providing feedback and guidance in real time.
We focus on what the executive wishes to change and the results they hope to achieve. We look at specific areas the individual wants to improve, and counterproductive behaviours they wish to reduce or eliminate. But we don't lose sight of the talents and abilities that were responsible for the executive's success to date. We also focus on maintaining – or even strengthening those strengths.
Frequently, the coach is able to share insights the executive may not have considered. As important, coaching helps the executive translate these insights into action.
In combination, we create an overall blueprint that establishes goals, and an action plan for the coaching process. Our objective is to identify strengths, areas for development and success criteria for the coaching assignment:
e.g.:
What are the special skills/behaviours responsible for the executive's successes to date?
What can we do to further strengthen those abilities?
What is getting in the way of further success?
How can we overcome those obstacles?
What specific behaviour changes are anticipated?
How will we recognize progress?
PHASE 3: The Executive Coaching Process 
The executive and the coach meet regularly to implement the development plan and discuss alternative strategies to try going forward. The coach is there to monitor progress toward agreed-upon commitments and to help the executive learn alternative ways of managing problematic situations.
The coach may also function as a unique sounding board, benign "conscience" and devil's advocate – a confidant with whom the executive can share observations and perceptions too delicate to discuss with others.
Coaching sessions are customized to the executive's needs with a communication core as follows:
Regular weekly or bi-weekly coaching sessions, in person or by phone as appropriate
Unlimited "real time" access via phone, text or email for coaching support between sessions.
The coach acts as a catalyst to harness the executive's own resources and focus them for greater success. We will offer suggestions that have worked for others and will help the executive examine whether their actions are consistent with their intentions. However, the executive remains responsible for making decisions and taking the steps necessary to produce the desired behavioural changes.
The coach may also suggest or forward relevant information (e.g. case studies, journal articles, and Internet websites) to assist with the executive's growth.
Coaching tools we use include:
"Enlightened conversation": Active, insightful listening, with feedback to celebrate progress and identify causes and solutions when objectives are not being met.
Role playing: Allows the executive to practice new skills or a new leadership style
Psychological assessment and/or 360º feedback, when appropriate.
Assigning/Monitoring between-sessions homework, where the executive can practice new behaviours and discuss the results during subsequent coaching sessions.
Live observation – watching the executive in an actual work situation.
PHASE 4: Assessing and Tracking Progress: 
Einstein once said: "Not everything that counts can be counted, and not everything that can be counted counts". We agree.
We strive to evaluate progress in a way that makes sense: through a combination of measurable, objective assessments and subjective observations.
With the executive's concurrence we may solicit input from relevant others, for observational updates of the person's behaviour, communication and leadership style. We also encourage the use of 360° assessment tools, which offer objective performance feedback and another useful measure of coaching success.
We schedule a follow-up meeting after the completion of the coaching engagement and discuss a plan to ensure the that personal and professional gains attained during the coaching relationship are sustainable going forward.
We hope this document gives you some insight into Michael Stern Associates' approach to Executive Coaching and would be happy to answer any additional questions you might have.